Vital C IT Advisory:
For any queries, clarifications and problem regarding the new IT System please call Edwin Sison of the IT Department at 631-1899 or 0917-5439586. You can also send your concerns via email to it_vitalc@yahoo.com
Take Your Health Practice To A New Level In 2017!

Come and join us on March 4,2017 at Chong Hua Medical, Fuente Cebu City 6PM as Vital C Cebu will be celebrating their first major event for this year entitled "UNANG PALABAS 2017". Speaker will be King's Club Member and Health Coach - Eddie Mahilum. So what are you waiting for? Invite your friends and relatives now!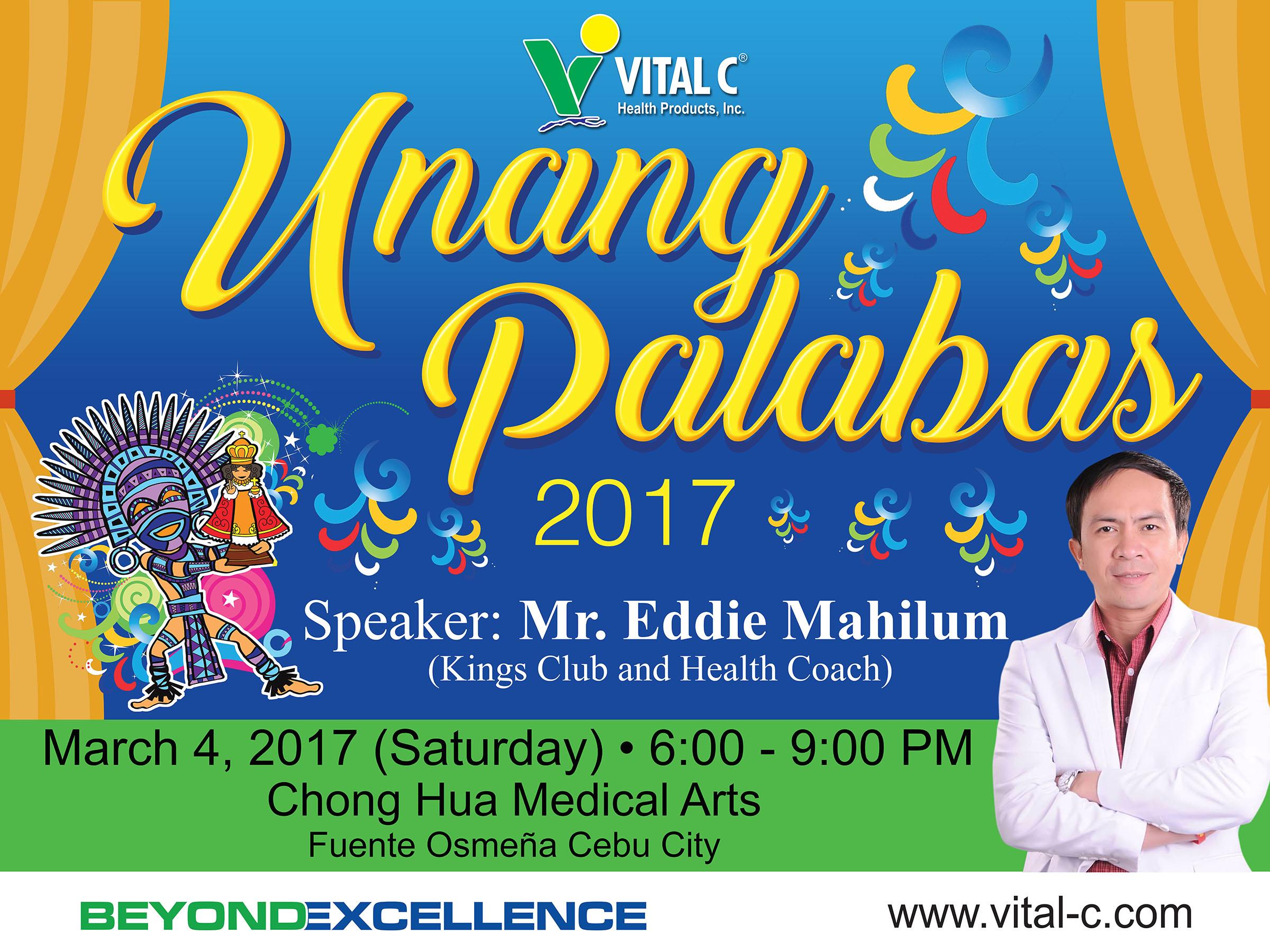 Tags: Vital C Power 2017 UNANG PALABAS